First Time Travel: 7 Handy Hints for Couples
Learn step by step the challenges of traveling as a couple.
Finally, your first time travel vacation with your partner has arrived. Still, you are actually quite nervous because you are taking a break together for the first time. Probably the first time you have spent a few days together 24 hours a day. There are so many scenarios and possibilities: What if your partner has food poisoning? What if you get robbed? What if you get lost? The way you react will teach each other so much. Here you will learn step by step the challenges of traveling as a couple and how to prepare for your first vacation together.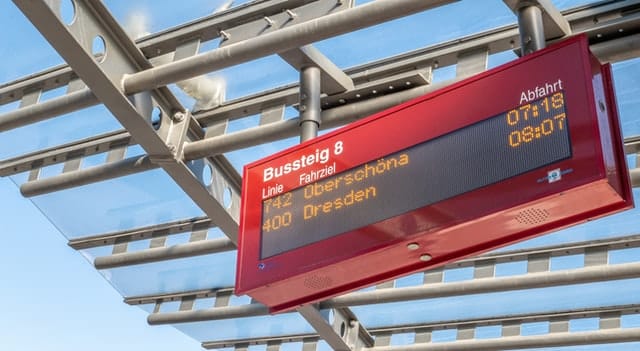 First Time Travel Hints:
Select a Travel Destination That Interests Both of You:
There is a list of countries you want to visit, and your partner probably has too, or perhaps you haven't thought about it yet. Now is the time to do so. That will obviously make it easier to find a country of mutual interest.
Use the Budget of a Low-Income Partner As Your Starting Point:
Short reconciliation makes long friends, and money should never be an issue in a relationship. To get a sense of money and avoid controversy, it is essential to set a budget, especially on the first vacation of the two. Discuss this topic early, unless you're making about the same amount of money. High-income earners may prefer to stay in a 4-star hotel, while low-income earners may prefer to stay in a hostel double room.
Aim To Try Something New:
Don't say no to everything just because it sounds silly or strange at first. It's important to compromise and embrace new ideas. That's a good thing about relationships. It motivates us to immerse ourselves in the world of our partners every day and dry something new.
Get Insurances:
If your first trip is within 6 weeks, your regular international health insurance will be sufficient. It's essential to get good insurance, not just the insurance of your credit card company.
If You Are Scared About Going Abroad, Then Try a Local Weekend Getaway First:
If you want to vacation together to see that everything works with your partner, it's a good idea to try the weekend. If you can manage your weekend trials, you should consider a more extended trip together.
Plan Well To Avoid Misunderstandings:
Once you have decided on your destination, start planning. To avoid misunderstandings, it is imperative to plan your first trip thoroughly. Above all, you need to discuss and plan for the following: budget, schedule, destination, and hotel.
Set a Daily Budget or An Overall Travel Budget to Avoid The "money" Topic:
People briefly discuss money. You should agree on a budget to be together and even more in love after a trip. This budget is spread out on individual days. Given the number of days, we don't have to argue and know precisely how much we can spend on a hotel or apartment. You can also easily decide whether to eat out or cook yourself. With such a budget, some problems and decisions will solve themselves.
When you boil it right down to the basics, a holiday is time off from studying and/or work, a time to spend on your hobbies alone, or with family/friends. This can include holidaying at home, perhaps going on days out, an overnight break and longer staycations or holidays abroad. Holidays are something we all need, even the most enthusiastic workaholic needs a break sometimes, if only to provide perspective for the next project.
Whether you want to relax and do as little as possible, get out sightseeing, or try all the available sports, you are likely to benefit from taking time off. While budgets and destinations may differ, the need to holiday is universal. Take a look at this article for further information.