Boring Sex Life: 24 Strong Suggestions to Spice It Up
Fun ideas to spark your relationship's sex life.
If you find yourself having a boring sex life, creating a sex bucket list can be an exciting way to improve your sex life. A sensual bucket list is part game. It can spice up your sex life regardless of your previous level of experience. It offers ideas for wild things in bed when you're in the early stages of your relationship and want to do some kinky stuff. This is an excellent activity for married couples and long-term relationships that have hit a stalemate.
As you may know, trying new things together is a great way to rekindle your once-sparkling chemistry. If you don't want to let your sex life decline over time, get your head around this incredible idea! In the end, you don't need an excuse to try new things to achieve orgasm or discover things you didn't know you liked.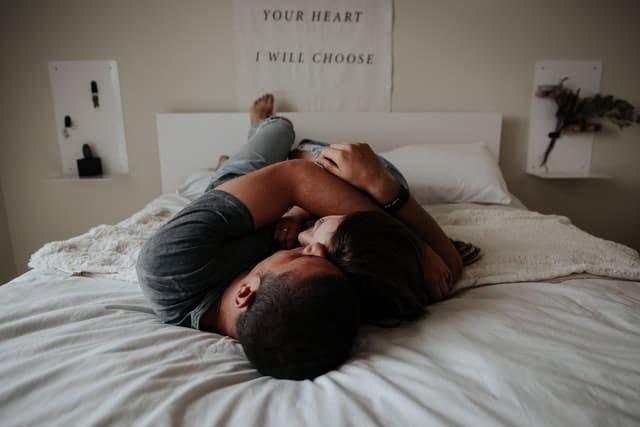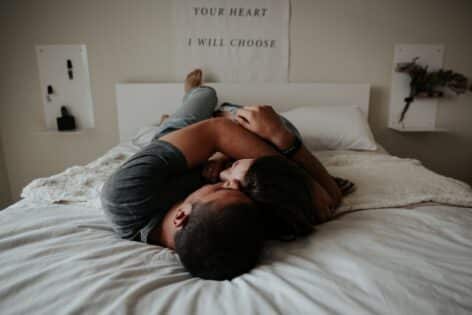 Best Fun Ideas To Improve A Boring Sex Life:
The possibilities are limitless when you're in the company of someone you trust. Check out these sexy bucket list ideas to get started on your own and minimise the chances of you and your partner enduring a boring sex life:
Try tantric sex methods to experience a new side of sexual intercourse.
Have a "just about you" night, where one partner's sexual gratification is the only priority. You can pick another day for the other partner.
Download Kama Sutra sex positions, and try them in bed.
Try cyber-sex. Begin by sending explicit messages to a consenting partner until one or both of you have an orgasm.
Use teledildonic devices, such as an app-controlled vibrator, for cybersex or video-chat sex.
Read erotic tales aloud to each other. This can make you both horny.
Watch porn together, or go to Netflix and watch movies like 365 Days or 50 Shades of Grey.
Put on a pair of vibrating underpants and hand the remote control to your partner.
Dress up so that you and/or your partner can pretend to be someone else for the evening. You can make your own sexy outfit at home or buy it online.
Play around with BDSM. The world of kink and domination has been misrepresented in popular media, so feel free to bind each other up and get the party started.
Try to be silent when having sex with people in the next bedroom or bed if you want to make it difficult.
Keep yourself occupied in the backseat of a vehicle like you indeed did in your teenage years.
Make it a "foreplay only" evening, where you can enjoy yourself without having to engage in penetrative sex.
During a sexual experience, try role play.
You can try sex without using your hands. Instead, make use of your mouth, feet, and every other body part that comes to mind.
Have sex with your blindfold on.
Take sexy photos of one another. You don't necessarily have to show your face if you fear where the pictures might turn up. Seeing yourself naked can awaken something new in you.
Have sex without talking (moans are acceptable). You're definitely not having a boring sex life now.
Increase the intensity and strive to get as much verbal sexual experience as possible.
Surprise your partner with a quickie in the middle of the day. The very opposite of a boring sex life.
Plan a threesome.
Masturbate when looking each other in the eyes.
To see each other naked in a new way, install red light bulbs in your room's fixtures.
Try toys for anal and vaginal play. The most famous ones are beads and plugs. You can buy them in the local sex store or online. Definitely designed to change a boring sex life into an exciting one.
No-one should have to endure a boring sex life. We hope these suggestions have helped you. You might want to start with some fundamentals. Check out this page for more general information about what sex is.