6 Ways To Maintain Romance Traveling With Your Partner
Great tips for a romantic trip with your partner.
Traveling as a couple is one of the best ways to enjoy the world. Whether it's with your husband, wife, boyfriend, or girlfriend, you'll find that traveling together is not only fun but beneficial as well. It is also more convenient to have another person to take care of you and help you plan the different parts of your trip. Of course, the reality of traveling as a couple can also put your relationship to the test. You will get to know each other in ways that may not feel like your life back at home. Here are some of the best tips for couples while traveling abroad.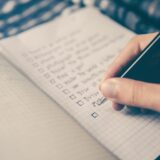 1. Ask Your Partner What He/She Wants To Do:
This is probably the most critical advice for couples who travel. Expectations should be set in advance to minimise future fights and resentments. Make sure that both of you agree with the plan. Always remember that compromise is necessary. Many couples have a designated planner who will book everything and handle the logistics of the trip. Don't fall into the trap of not letting your partner be part of the process! Expressing your opinion from the beginning will go a long way towards ensuring a smooth journey.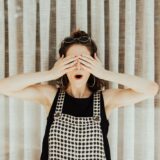 2. Plan Some Surprises Too:
Obviously, it's essential to make a reliable schedule while traveling, but don't be afraid to deviate from the plan and leave room for a few surprises. Do something special for your partner to make them feel loved. Even small gestures can make the trip romantic and unforgettable.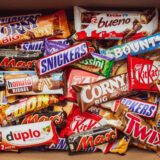 3. Bring Snacks For When You Are Hungry:
Have you seen yourself in hungry-angry mode before? This is not always a beautiful sight and can be the ultimate test of a relationship. When traveling as a couple, you most likely will not eat at the same time every day as at home. Bring cereal or chocolate bars to avoid the bad mood caused from hunger.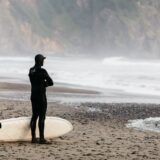 4. Be Patient With Each Other:
As a traveling couple, you will undoubtedly run into some obstacles and challenges. Whenever conflicts arise, try not to blame them on your partner. This is the worst idea ever. Instead, try to be patient and realise that things don't always go according to plan. Try not to get carried away and don't get frustrated when something goes wrong. Remember, you are a team.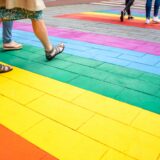 5. Tolerance Is The Key:
When traveling as a couple, you will soon encounter a scenario where you and your partner have completely different definitions of "fun." You won't always like your partner's thoughts on what to do in the travel destination, but sometimes you just have to go with the flow. It is perfectly normal not to be 100% in agreement with your partner's thinking in a relationship, and traveling is no exception. Tolerance is the key, which can mean different things to different people. Find a middle ground or balance between what you and your partner want to do.
6. Time Alone Is Important:
When a couple travels together, it is easy to forget the importance of time alone. This has nothing to do with how much you love each other. It is just a normal human tendency to want a little space from time to time. Even a few minutes of alone time here and there can go a long way. This is especially important if you are an introvert.