6 Tips For Safe Healthy Happy Travel
Important tips for healthy travel abroad.
Visiting a foreign country can be fun, but at the same time, you can be affected by diseases and other health-related issues that you don't usually see at home. Fortunately, you can avoid most of it, if you plan ahead. A lot of the following tips may seem obvious, but you will regret not following these crucial tips. Stick around to read more about this exciting topic. Once you are done, you will be ready to travel abroad!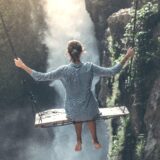 1. Do You Have Your Research?
When traveling to foreign countries, it is essential to do your research before leaving. There are many questions to ask about the health concerns during the trip. You can consult the websites for warnings and recommendations. You can visit the tourist committee or embassy of the country you are visiting. Likewise, you can check blogs and social networks. There are always exciting forums about the country you will see. Also, you can try getting in contact with influencers to obtain the information you need.
2. Vaccines and Medicines:
The best way to maintain a healthy traveling lifestyle is to get updated with vaccines. Many diseases like hepatitis B, typhus intestinal, yellow fever, cholera, and traveler's diarrhoea can affect you if you travel to South America, Africa, or Asia.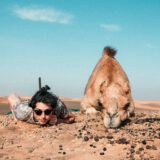 3. Visit The Clinic Before Traveling:
Visit the clinic before the trip. Your doctor will provide adequate injections and medicines that you will need in an emergency. It is very important to have medication, antibiotics, and medicinal creams on hand.
4. Stock Up On Medicine:
Speaking of pharmaceutical products, always carry a first aid kit for general emergency situations. This will be the front line of defence to maintain a healthy travel lifestyle. Your list must include Ibuprofen and bandages, but please consult with your doctor to know if you need any other medicine, especially if you have severe heart disease or mental disorder. When going to another country, you need to know that local pharmacies may not have your medicine. So, don't risk your life and always pack for long-time travel.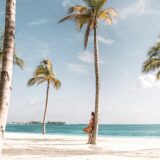 5. Prepare For Mosquitoes:
Undoubtedly, when going to Latin America or Asia, mosquitos are a big deal. Not only are they annoying, but they can infect you with plenty of diseases like dengue fever and malaria. If you can, try to avoid mosquito bites at all costs. An excellent place to start is by wearing long-sleeved shirts and pants. Often, your insect repellent does not work, even if you cover yourself from the head to toe. Likewise, you can bring your own mosquito net, which can be helpful in these situations.
6. Protect Yourself From The Heat and Sun:
When facing the hot sun, you need to wear a hat and UV protective clothing. Don't forget the sunscreen either. Umbrellas can be helpful as well. If you are not accustomed to the sun, protect yourself because it can harm your skin. Many people who live in a winter climate have a hard time dealing with a tropical one.
Never ignore your safety when traveling abroad. Follow these important tips to reduce any unnecessary risk when visiting a foreign country. In the end, these logistics aspects cannot dominate your travel. Have fun, in a safe way.