5 Points To Consider When Traveling As A Same-Sex Couple
Specific travel tips for your next same-sex trip abroad.
When you decide to go on vacation as a lesbian or gay couple, you should be well prepared as traveling for same-sex couples is different from traveling for heterosexual couples. This does not mean that this is impossible or that you should not do it. It means you have to be careful and plan many things before you go. Different countries have different laws. Some are more acceptable than others, and some are dangerous. Here are five tips you need to know for the perfect vacation.
Know The Local Laws And Customs When Planning To Travel:
Although many countries have accepted gay couples, there are still many countries that have not. Gay and lesbian couples should stay away from countries like Afghanistan, the United Arab Emirates, Saudi Arabia, and Iran, or pretend to be just friends while there. Most European countries are gay-friendly, in addition to the United States, Canada, Australia and Iceland. Even in countries that accept same-sex couples with open arms, PDAs may still pose problems. Check the laws and customs and make sure you know where you stand.
Connect With Locals:
The perfect way to learn about customs and laws is to talk to locals before traveling. You can quickly meet them on online sites. Dating sites are not only used for dating and promised relationships; they are also a valuable resource for making friends. So, make some lesbian/gay friends in the country you want to visit, and you may be able to meet them when you arrive. Visiting foreign countries will be more enjoyable when you have a local guide.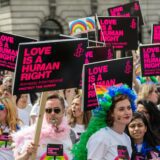 Know Your Rights:
No matter where you are, you should know your rights. This means constantly checking the news and laws of the country you will be traveling to. For example, countries like Hungary have witnessed some severe issues with LGBTQ+ rights. In countries where homosexual relationships are legal, defend yourself and do not accept any abuse without reason.
Don't Let Fear Stop You From Going Where You Want To Go:
For a long time, same-sex couples have had difficulty adapting to and being accepted by heterosexuals. The situation is improving, but there is still room for growth and many problems to be overcome. You should be able to go wherever you want to go on vacation, carefree and stress-free. Unfortunately, this is not always the case, but you should not let fear stop you. Take control of your life and continue the vacation of your dreams. If you stay safe and go where you are allowed, you will have an unforgettable vacation.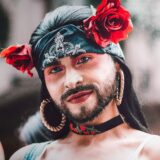 Have Fun In Local Gay Clubs And Bars:
Always try to visit gay clubs and bars. Countries that do not favour same-sex relationships and do not accept them will have at least one gay club or bar. It may not be public or easy to find, so you should use a dating site to find locals for guidance. Some places can be hidden because the customs of some countries are too harsh on the LGBTQ+ community. You can also consult a gay travel guide, which will explain where to go and how to get there so that you do not have problems and your trip is a success.
Traveling as a same-sex couple is not necessarily the most effortless experience, but it can be enriching. You can have fun, relax, explore, and adventure with your partner. All relationships are equal and should be appreciated and celebrated.