5 Important Safety Tips For Same-Sex Travellers
What to do, and not to do, traveling as a same-sex couple.
Your travel experience with your lover should be a once in a lifetime experience. You need to feel free and enjoy a new shared experience. For many couples, traveling together is a fundamental part of sharing life. Traveling for gay couples needs extra mental work and preparation. It is also important to note that the travel experience of queer couples and gay couples varies according to the gender and dynamics of the couple. Here are some travel safety tips to help your experience as an LGBTQ traveler be as smooth and enjoyable as possible.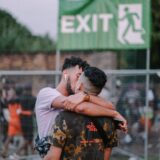 1. Understand The Local Laws:
Travel preparation requires research, not just tickets and daily activities. LGBTQ people traveling with a partner need to include in the travel preparation research on gay laws. The International Lesbian, Gay, Bisexual, Trans and Intersex Association (ILGA) is an excellent resource for researching destinations and their safety. In addition to considering safety, consider the ethics of traveling to destinations that promote hatred of LGBTQ people.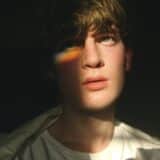 2. Book Excellent Accommodations:
After studying the laws, and deciding on a safe destination, your pre-travel preparations should include looking for accommodation. Due to the value of the so-called "pink dollar," more and more hotels clearly demonstrate their LGBTQ friendliness on their websites. It is important to remember however, that even the promotion of LGBTQ friendly accommodation can result in less-than-ideal situations arising for LGBTQ couples.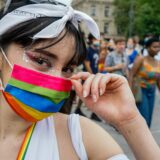 3. Identify LGBTQ+ Hot Spots:
Whether you do, or do not, stay in an LGBTQ friendly place, you will probably be eager to engage in community interaction and check-out LGBTQ bars, bookstores, and cafes. You can easily find these places on social networks along with other LGBTQ hotspots. These places are safety beacons and provide opportunities to meet local people, make friends, and expand your own queer community.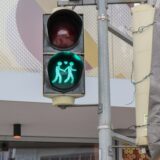 4. Take Your ID Card:
An ID card is necessary for any traveler. If the traveler is transgender or genderqueer, it can be a matter of life and death. Although the process is long and arduous, make sure your passport and driver's license matches your gender identity before leaving. This will also ensure that the visa process runs as smoothly as possible. Make a copy of your identification and give it to your partner. This way, if you have an accident, or cannot access your personal information, they will have a copy of your data.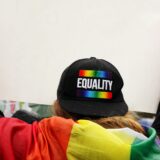 5. Respect Cultures and Customs:
In places where homosexuality and same-sex marriage is legal, it is safe to display your affections for your partner. In these situations, it may also be safer to speak out if you encounter any micro-attack or prejudice. Nevertheless, always follow any cultural cues that require you and your partner to be on the same page. You must foresee how to deal with adverse situations, including unwanted advances or abuse. It is usually safer to walk away, especially when trapped in a situation like onboard a boat, where you are unable to disembark to escape homophobic passengers.
Traveling is always challenging and not only for the LGBTQ community. Having said that, the LGBTQ community does suffer much more pressure than a straight person. Support for the LGBTQ community continues to increase as the world keeps changing and evolving, but to avoid any unwanted mistakes, please follow these safety tips and have many safe, happy adventures.