5 Essentials When Traveling As A Rainbow Family
Great tips for a same-sex family trip abroad.
Regardless of how right or wrong it may be, the significant issues faced by LGBTQ couples are increased exponentially when travelling as a family. Although it is absolutely possibly and highly encouraged, Rainbow Family travel will encounter additional obstacles. This should not however prevent you from organising one, and to help it all go just that little bit more smoothly, here you have some handy tips to guide the journey along.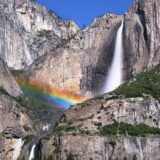 Get Your Documentation In Order:
Gay parents need to have all the information updated and close by, such as individual passports, travel insurance certificates, necessary medical documents, and the like. It is often the case that LGBTQ families will be required to carry a larger volume of documents to avoid problems during travel. Gay parents with young children should bring their respective passports, adoption documents (if applicable), and a copy of birth certificates. If your child does not share your surname, or if you are not listed on your child's anniversary certificate, you need to take extra measures. For instance, make sure to get a letter from their biological parents authorising the travel with you.
Pay Attention To Local Customs:
It is par for the course when traveling to a foreign country that you familiarise yourself with local customs, however, for LGBTQ travellers, it is essential to also be on top of any potentially unstable or unwelcoming situations. It is essential to know about the discrimination laws pertaining to your destination. Many countries remain hostile toward the LGBTQ community. If you want your children to only have pleasant memories of their holiday, make sure to shield them from anything that could be potentially dangerous.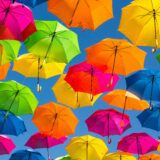 Always Pick LGBTQ Friendly Accommodations:
Perhaps ridiculous to highlight, but staying somewhere you feel the most comfortable is a good idea for all travellers but almost vital for LGBTQ travellers. Take some quality time and research hotel and hostels that are either gay owned and operated or are, at the very least, welcoming to all. As the world continues to welcome all communities, big hotel brands like Hilton are taking important steps to introduce authentic customer inclusion. As a consequence, you will not have to search very far to find a high end accommodation provider that is genuinely LGBTQ friendly.
Support The Local LGBTQ Community:
If you don't know where to travel with your family, the International LGBTQ+ Travel Association should be considered your first stop. They are a fantastic organisation existing only to support LGBTQ travellers. IGLTA consists of highly boarded global tourism commercial networks, transportation providers, travel agencies, and tour operators and is an excellent resource for all LGBTQ trips (it's worth noting that our CEO here at GayFriendly.com is a media partner of IGLTA through his publication in Melbourne, Australia). Since 2004, the IGLTA has worked with LGBTQ travellers and their families to help organise trips around the world. They can help you satisfy your checklist in no time. The most important thing is that its staff understands the struggles. So, it is very prepared and ready to offer personalised service at any time. 
Educate People That Your Family Is Just Like Theirs:
You will often find the judgement directed at the LGBTQ community comes from an imbalanced focus on stereotypes and misplaced reasons of a personal nature. Education has always been the key to breaking down phobias. Once members of mainstream society interact with members from the LGBTQ community, they quickly realise that essentially we are all the same. This includes Rainbow Families. Embrace your family's new ambassadorial role and understand that if every member of the LGBQ community took the simple, proactive steps toward educating the seemingly naive, the world would seriously be a better place for all. This education I might add can be something as basic as being you, so others will see how fabulous and complete your Rainbow Family unit was, is and will always be.