4 Essential Travel Tips For You And Your Partner
Follow these relationship tips for harmonious couples' travel.
It's often said that you don't really know someone until you travel with them, and most of the time, that's the cold truth. Exploring a new environment, dealing with a new language and culture is an exhilarating experience that can take a partner out of their comfort zone and into your arms. It's also no secret that travel can be frustrated with obstacles that test the resilience of a relationship. If you're wondering how to stay positive while traveling, here are some tips.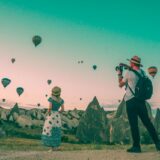 1. Be Disciplined When It Comes To Documenting Your Trip:
If your partner embarrasses you over wanting to document your experience, the relationship is probably not your best option. It is vital to have a supportive partner who understands your need to take an endless amount of photos when traveling. If your partner isn't getting a good workout in documenting your best life, is it really worth sharing that best life with them?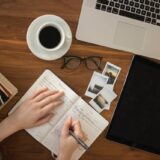 2. Be Mindful Of The Present:
On the other hand, being present with your partner is essential. It's annoying to be with someone who can't put the phone down, or is too busy taking photos to enjoy the moment. The best sights in life are those viewed with our eyes, and not through a screen. There is nothing worse than having dinner with your partner while they are on the phone with other people. Eating is more fun without electronic devices. Rather than being in the moment with your partner, you cannot distract yourself with non-essential things. That is why you must be aware of your other important values.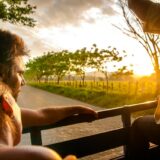 3. Respect Each Other's Need To Sleep:
On vacations, the day should not be wasted. If you are a morning person, but your partner is not, you need to find the middle ground. You cannot force your partner to do things in the morning unless they want to. A non-morning person can quickly feel miserable for the rest of the day from not getting ample sleep. That experience will teach you that traveling is not the time to turn someone into a morning person, instead, occupy your mornings with activities to enable your partner more time to rest. The important thing is that you need to show respect even if your partner is not a night owl.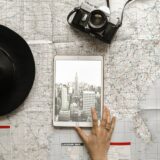 4. Communication Is Critical To Solving Conflicts:
Conflicts will always occur regardless of who you are with, so when two people travel together, compromises are essential. Prior to leaving home, discuss what activities the two of you are interested in, what pace you want to go to, and how much money you want to spend together. When problems arise, you always need to avoid confrontation. You can mitigate this by taking some time for yourself, but sometimes you just have to let things slide for the relationship to work. There is nothing worse than surprising your partner with a packed schedule. Be considerate: It is essential that you ask your partner for their opinion so that you do not have unrealistic expectations.