Online Dating: a Guide to Staying Safe
The plusses and minuses of online dating.
Online dating can be a great way to meet new people, particularly if you're housebound. The reasonably sophisticated matching algorithms increase the chance of finding someone exponentially. The sites have a double-edged sword by being able to find new friends along with partners but also a darker side fraught with danger without the necessary safeguards in place.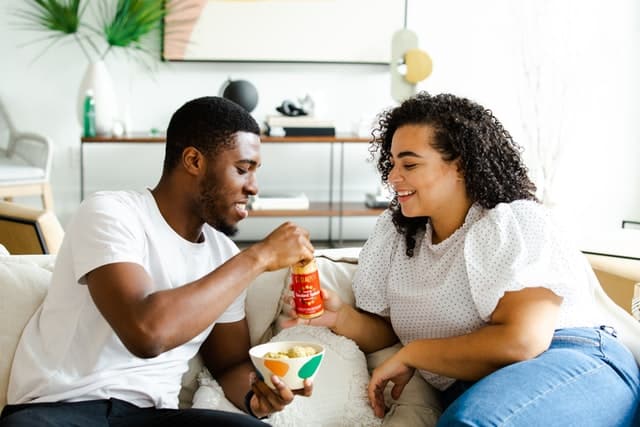 Online Dating:
Now the algorithms have done their work and you've started chatting with someone new, don't rush your relationship. Take the time to get to know them, just like you would if you met them in a bar or through a friend: ask about their family; compare stories; see if you make each other laugh with embarrassing childhood stories; find out about their job; what they watch; or what they like to do in their free time.
There's no need for unnecessary pressure. Take it slowly, and start to work out how much you like each other.
Everyone wants to look their best on a dating site. To find out how accurate their photo is, just ask if you can be friends on other platforms. You don't need to go through their whole feed, just have a quick look. Their candid snaps and chat can help you get to know more about them. Resist the temptation to start stalking them though.
If you have a question, ask them rather than going through their social media.
Unfortunately catfishing, where people create fake profiles on dating websites and social media, does happen. Use your judgement, if the person is asking to borrow money after knowing you for a few weeks, that could be a red flag. Just be cautious, be aware and if you have a concern, bring it up with them. It is also a good idea to run any suspicions past your friends or family to see what they think.
You don't have to take their thoughts on board, but it is wise to get a second opinion if you have any doubts.
When you feel you are ready to meet face to face, arrange the date in a public place which will give you an added level of security. That way you can relax and have fun, not worry if they are going to take advantage of you in some way.
Outings like going to the movies gives you a talking point to break the ice.
Ultimately, online dating can be a fabulous tool and a great way to meet new people. Whether you're looking for love, companionship, or a new friend with benefits, take the steps above and you can stay safe at the same time.