5 Ways of Being More Environmentally Friendly
Check out The Easy Guide To Going Green - Grow Your Own Herbs for a place to start.
Being environmentally friendly is all about thinking about what you can do on a small scale. The big news stories of wildfires, or extreme weather like floods, can make you feel helpless. Even though there are many organisations and individuals campaigning, the sheer amount can seem overwhelming. Finding out where to start if you want to help, or play a part means breaking it all down into the small things. Take a look at the ideas below and you'll see there are ways you can help prevent climate change.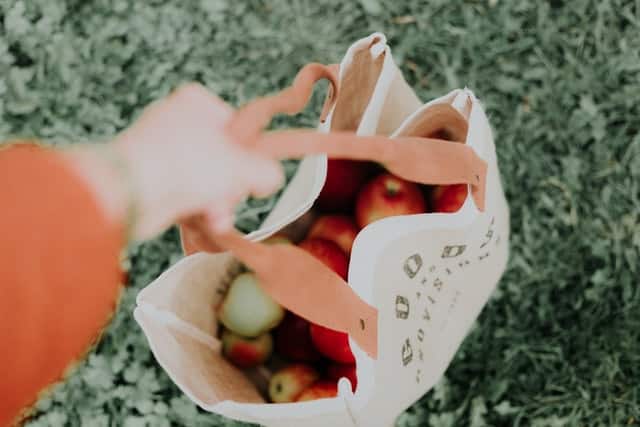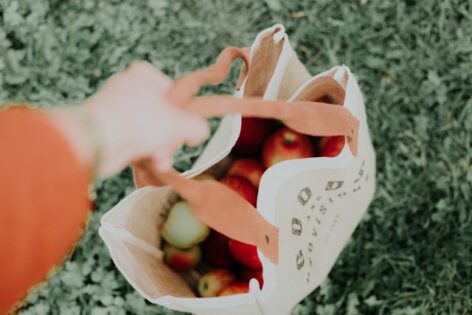 Being Environmentally Friendly:
Reduce Plastic Use:
This is a big issue world-wide, it can seem impossible that you as an individual could make a change. However, as more and more people use less plastic and public awareness of the issue increases, companies are starting to provide more items in recyclable packaging, or offering a refill option. As more people use these options, more places will offer them. A great step you could take is use this option for dried goods like pasta and rice in the supermarkets.
There are also plenty of places that offer refills for washing up liquid, soap, washing liquid and fabric conditioner. Once you start making these small changes you will find other eco friendly options, many of which can be very cost effective. Find out what is on offer in your local area, you may be surprised at how many plastic alternatives there are out there.
Change The Way You Shop:
A lot of food and drink is now chemically enhanced, or uses multiple pesticides potentially harmful to the environment. Billions of people worldwide buy organic, or from local farm stores/greengrocers. While the organic option can be more expensive, farm stores are often in line with supermarket prices. As well as tasting delicious, selecting your portions can cut down on waste, as you are not tied to buying a big bag of fruit/vegetables that you don't use before they go off. It may also cut down on plastic as many places offer paper bags.
Grow Your Own:
You do need a certain amount of space to grow your own fruit and vegetables. However, it is much less than you might think. You can now buy grow bags that allow you to experiment which fit into a postage stamp size yard. If you have no outdoor space at all you can easily grow herbs inside your home on window sills. Having plants indoors can also help mental health and the smell of the herbs is incredible. Try it out, you could find it a lot of fun (especially the wonky vegetable shapes) and the taste difference is amazing.
Compost Your Waste:
If you can, producing your own compost is great. It reduces the amount going into landfill and means you don't have to buy compost for your garden. You can put things like eggshells and their boxes into a compost bin, as well as fruit and vegetable waste. Coffee grounds are also excellent as they help to introduce all sorts of microbes that can raise the temperature, aiding the composting process. Most compost bins come with a list of suggestions, just avoid putting any twigs or branches in, as they can take years to break down. Leave them out in piles for the hedgehogs and bugs.
Make Your Garden Wildlife Friendly:
Encourage wildlife into your garden, from bees, to butterflies, to hedgehogs and many others. These populations of animals and insects are struggling in many countries due to loss of habitat. Plant wildflower seeds and see what you attract, tip, plant the seeds in containers indoors and move outside when you can see the green shoots. In addition, get a bee and bug home, they are widely available to buy, or you could build your own and make it a project with your children.
Finally, if you have shrubs in your garden that need to be cut back, pile the waste up in a corner you never use, put a bowl of water (never milk) out and see if you attract a hedgehog.
When you look at the small things everyone can do to reduce harm, or impact on the environment, you start to see it is possible to make a difference. The more people use plastic alternatives, the more supermarkets and shops want to stock them. Going organic, or local, encourages that sector of the economy. Growing your own tastes delicious and provides endless laughs as you learn the do's and don'ts, tip, take a look at rhs.org.uk for help.
Encouraging wildlife into your garden allows you to be a kid again, or enjoy it with your children as you watch the different animals that visit. The trick is, keep it small, if you find you want to do more, volunteer, a quick internet search will throw up plenty of local, national and international options, but start with the choices you make as an individual. There's a lot you can do, truly, make a few changes and be proud of the difference you make.