Happiness: 5 Lessons For A Happier Life
What does happiness mean to you?
People often misunderstand happiness, as it is an emotion, not something you can experience all the time. It is often associated with material possessions, or the ability to afford a holiday, due to how it is portrayed in advertising campaigns. However, when you evaluate what contentment truly means to you, then see being content is what leads to moments of happiness, it is amazing how much of a difference that can make to your mental health. Take the time to find out what makes you relaxed, or brings you joy and what does not. Then make the changes you need to live a more fulfilled life.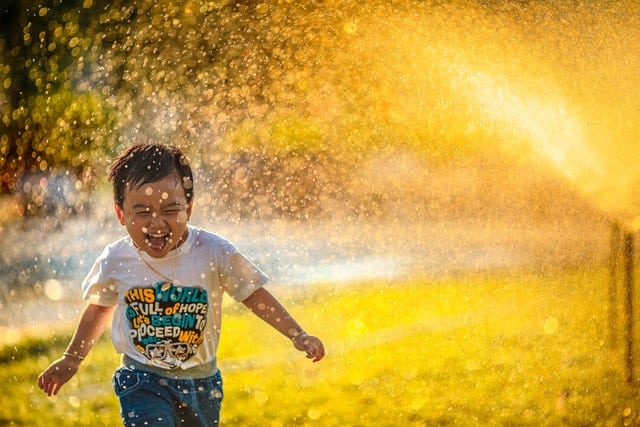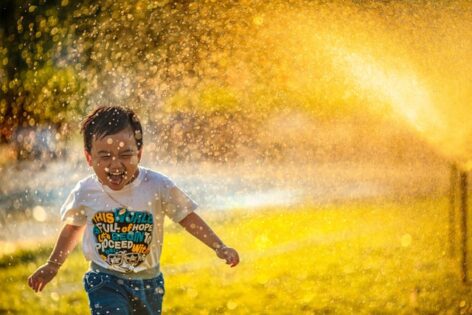 In the Pursuit of Happiness:
Learn To Relax:
Many people have very busy lives, you need to build time to relax into your schedule. However much that might seem difficult, or even impossible, there is always a way to take a few minutes and slow down. Whether that means going to the bathroom to take a break from your kids, or taking a short break at work, think about when you could find 5 minutes for yourself. This will benefit the people around you, as well as yourself. The effect of taking these micro breaks gives you space to think/meditate/shut down. Try it and find out how taking a few minutes, 2 or 3 times a day, can reduce stress and help you become more productive.
Increase Or Decrease Time Spent With Your Family:
For many people time spent with partners, children and wider family brings joy and/or challenges. If you have a good relationship with your family then think about how you could see them more often. If they live some distance away this could be via an online platform such as Zoom, or WhatsApp, meaning you do not have to factor in travel time. Alternatively, if your family time is spent arguing, being criticised, or doing activities you do not enjoy, try to see less of them. With parents/siblings/wider family this may mean you say 'I'm sorry I'm not free'.
Do not feel pressured to provide more of an explanation. It is your right to decide how you spend your time. This applies to children as well, if you are constantly clashing, find out what after school activity they enjoy and get them enrolled. Any relationship can go through good and bad times, take the space you need, when you need it and your mental health may improve.
Be More Playful:
All too often people get weighed down by responsibilities and forget how much fun being silly and playful can be. When you regularly play with your children, friends and pets, it can really lift your mood. This is not about being competitive in a game, which can actually increase stress. It is making faces across the table, getting a pet to chase a toy, skipping instead of walking. If you can't remember the last time you were silly, then start to introduce it back into your life and enjoy the benefits a playful moment can bring.
Plan Days Out:
There are free, or affordable, days out wherever you live. Whether it is a walk round the park, a visit to a sightseeing spot, or a trip to the cinema/ice rink, a day out is something to look forward to. When you are working hard in an office, or raising your kids, you need to reward yourself with a treat from time to time. Take a picnic to keep costs down and choose something that you and your partner/children/friends genuinely want to do. Although you may need to compromise, it is important to keep this as a trip you want to make, not just another chore.
Stop Chasing the 'Perfect' Size:
No one is happy with their body 100% of the time, it is time to accept that changing your weight and shape will not make you happy. There is nothing wrong with wanting to be fit and healthy. However, when that is used as a reason to beat yourself up for enjoying a sweet treat, then it is time to shift your outlook. It is possible to enjoy all food in moderation, it is ok if you can not afford all of the recommended fruit and vegetables portions per day. Take a hard look at your attitude to your body shape and fitness levels.
If you count every calorie and exercise constantly, or hate your fuller figure, then make a change. You may need to talk to a therapist, or join an online support group for help with this. The internet is particularly helpful for finding suggestions on affordable, healthy food, when to have that indulgent snack and how often to exercise. Make sure you are looking at accredited sites, not one's that are persuading you to spend money on a fix-all 'solution'.

When you realise that happiness is a fleeting emotion, to be embraced with all other emotions, good and bad, you can start to seek contentment instead. Take pleasure in the small things, stop telling yourself you do not deserve happy moments and focus on spending time on activities you enjoy. When you think about what you want to do, instead of what you (or others) think you should be doing, you could find you live a far more fulfilling life.